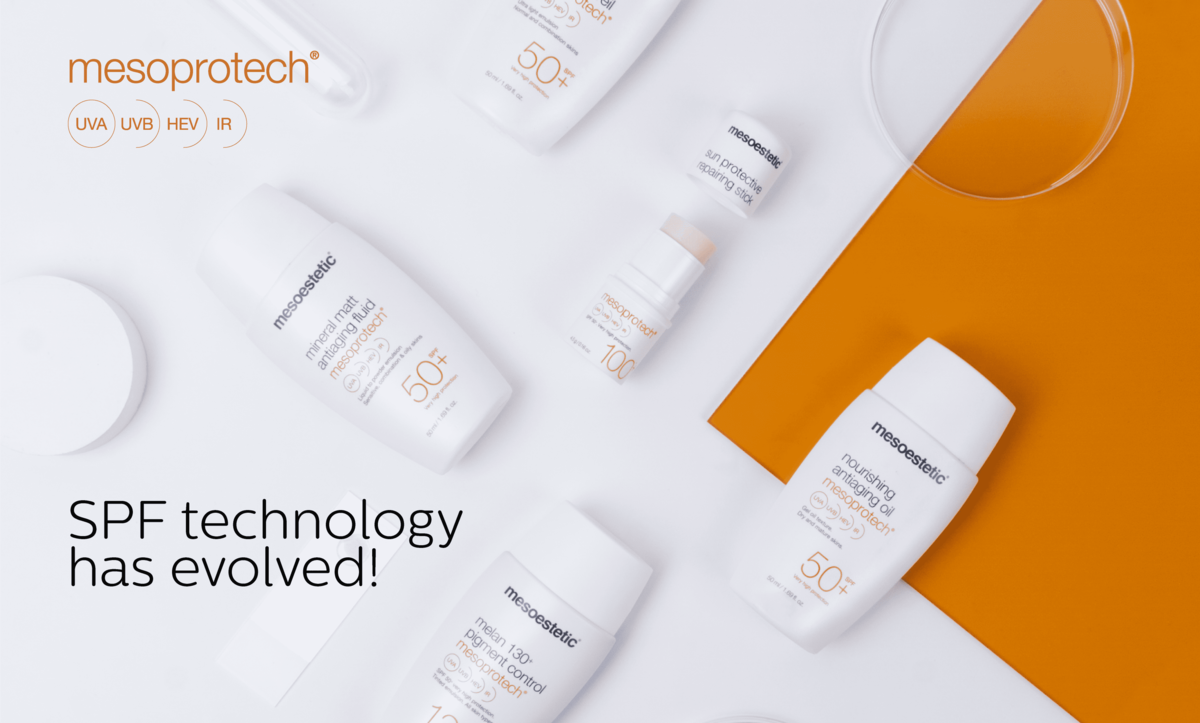 Solar radiation and the skin
The different wavelengths of the rays that reach our bodies penetrate our skin at varying depths and produce differentiated biological effects.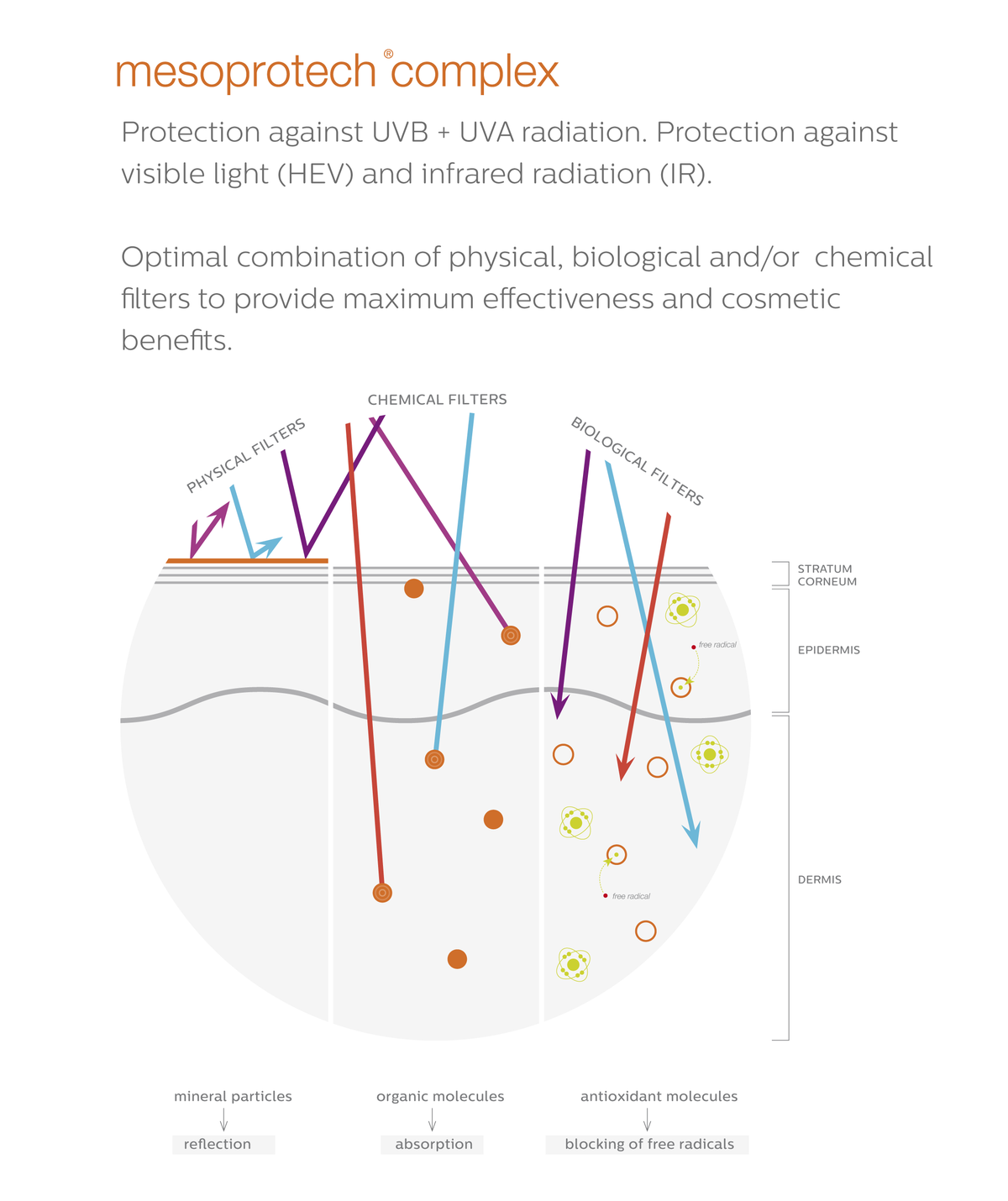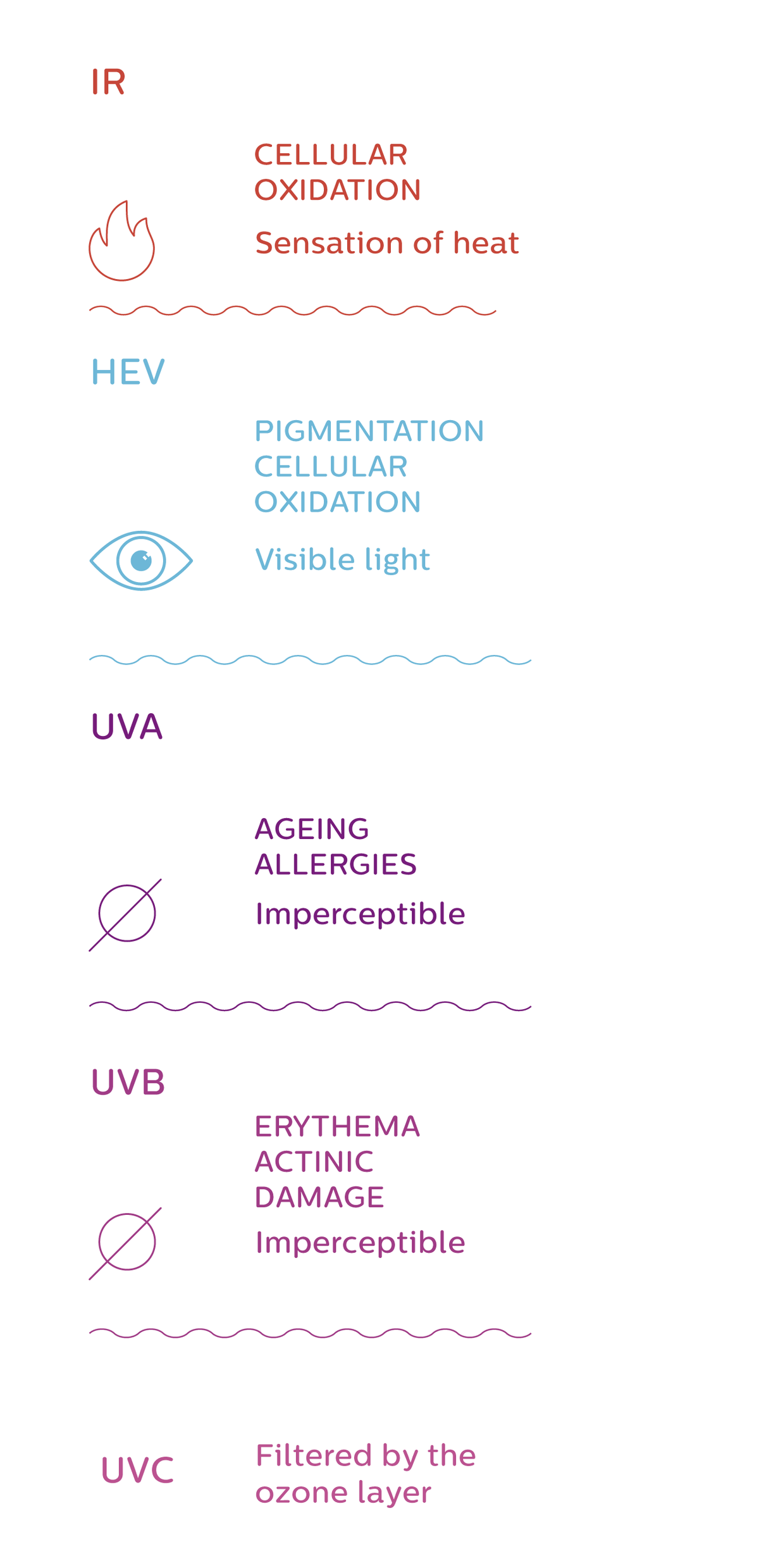 mesoprotech® antiaging properties collagen-47
- plant extract that increases the presence of heat shock protein 47 (HSP-47).
- protects the skin's collagen networks.
- promotes the synthesis of new type I collagen fibres, increasing their presence
and quality in the extracellular matrix.
- prevents photo-ageing and promotes elasticity and firmness.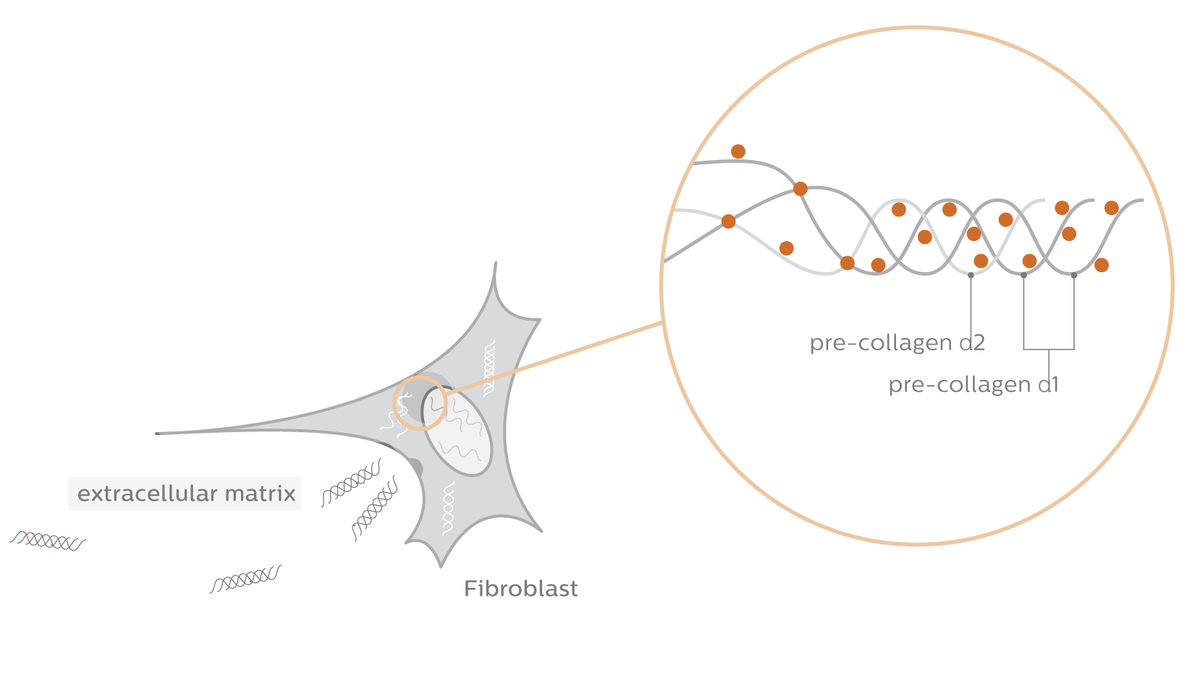 mechanism of action
Increases the quality and quantity of collagen
by acting on its formation process.

- helps in synthesis of pre-collagen fibers.
- helps in alignment.
- helps in assembly.
- discards anomalies.

BUY 6 OF THE SAME PRODUCT AND GET 2 FREE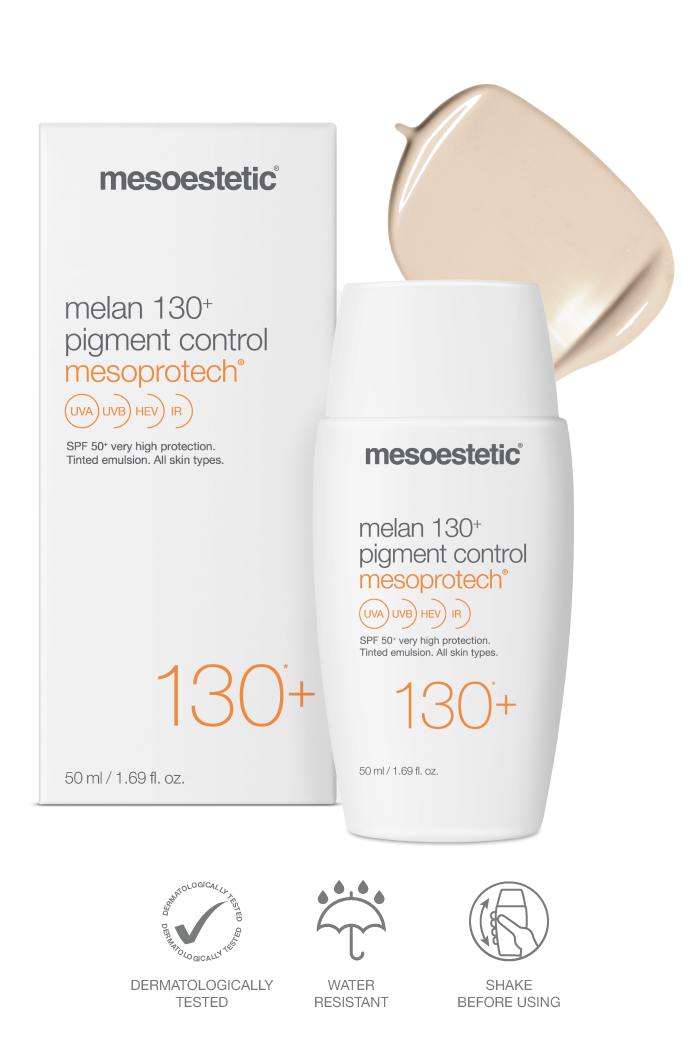 mesoprotrech® melan 130+ pigment control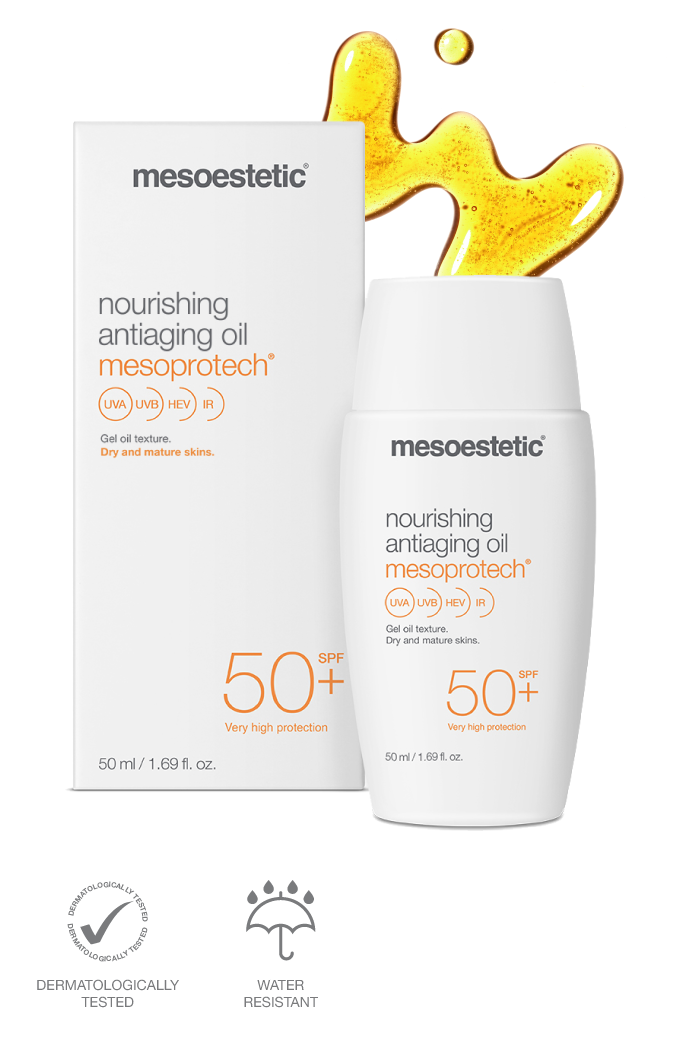 mesoprotrech® nourishing antiaging oil SPF 50+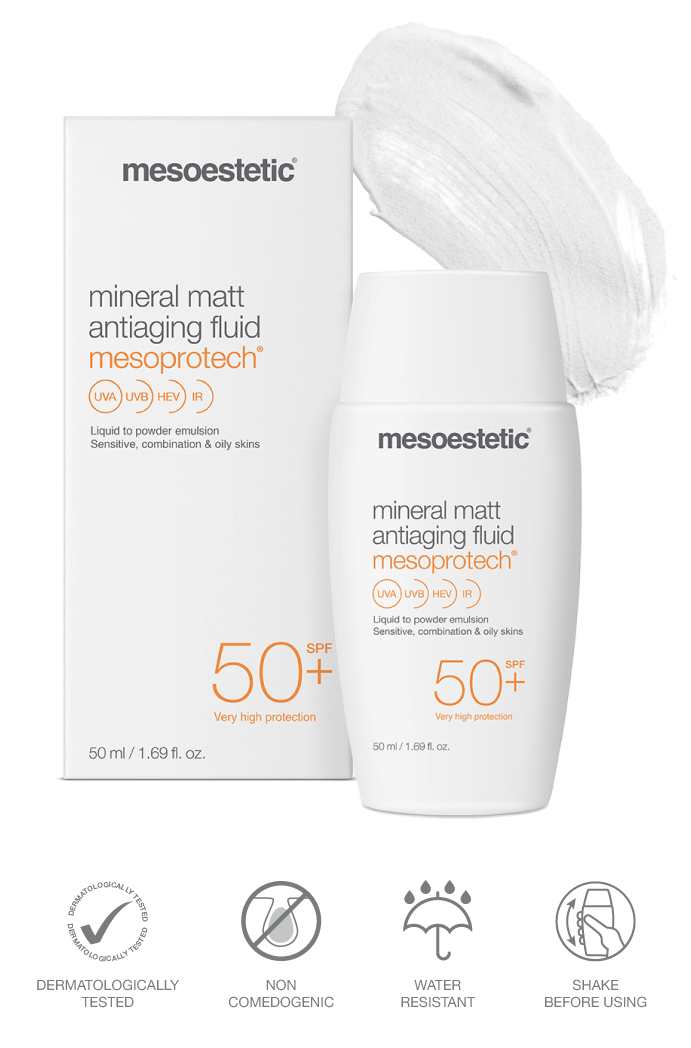 mesoprotrech® mineral matt antiaging fluid SPF 50+
COMBINATION/OILY SENSITIVE SKINS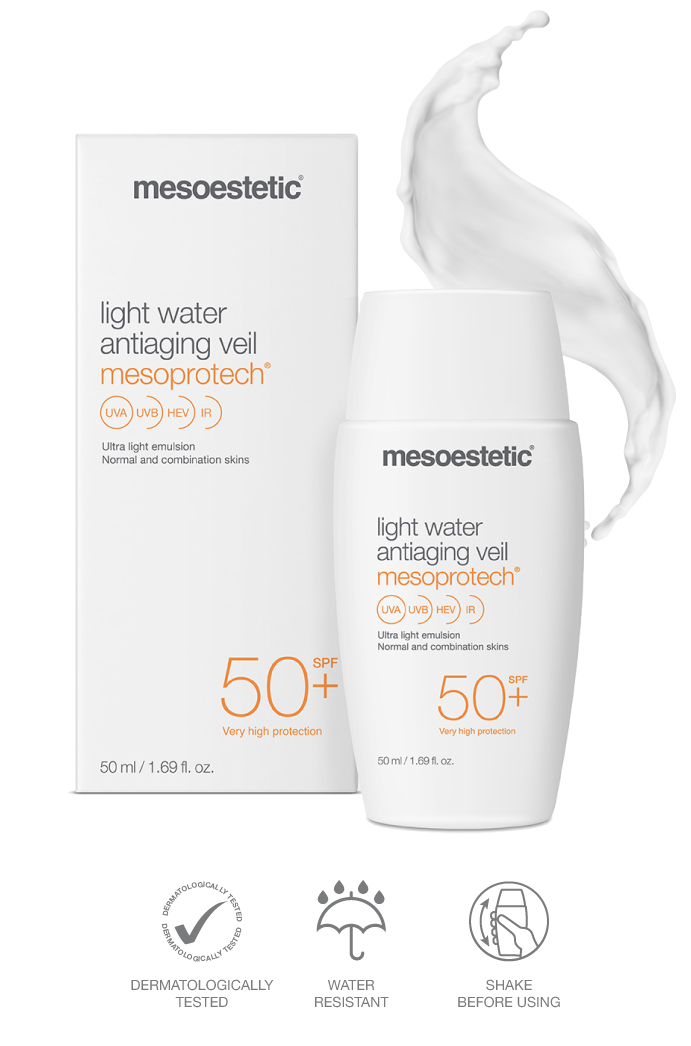 mesoprotrech® light water antiaging veil SPF 50+
NORMAL & COMBINATION SKINS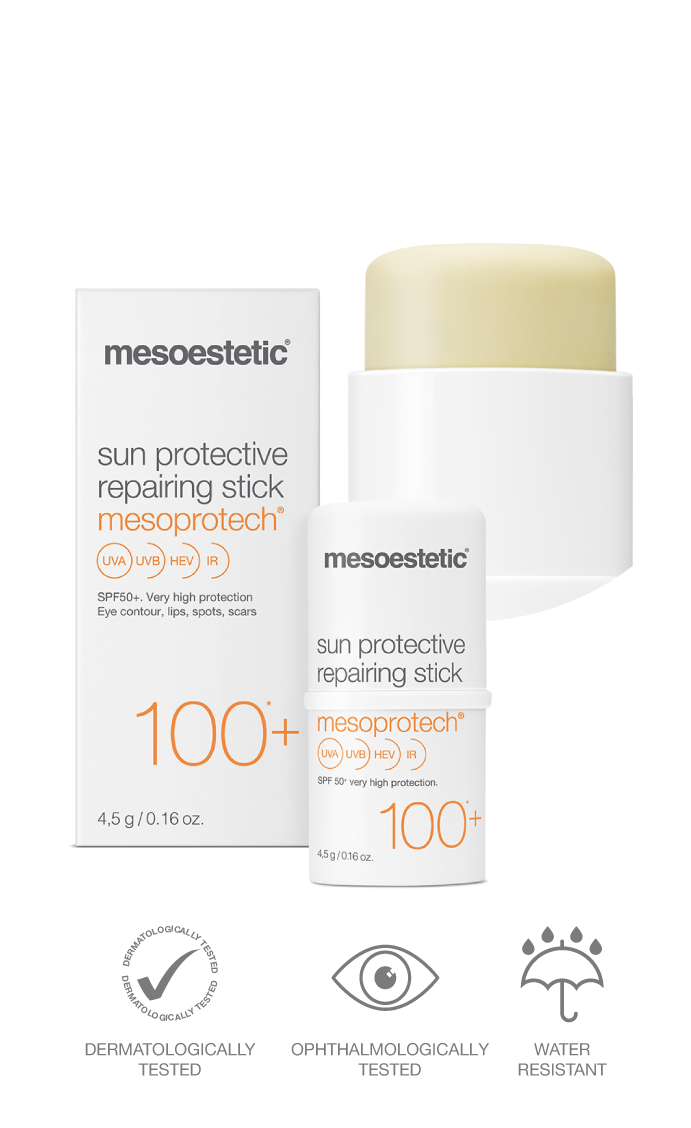 mesoprotrech® sun protective repairing stick 100+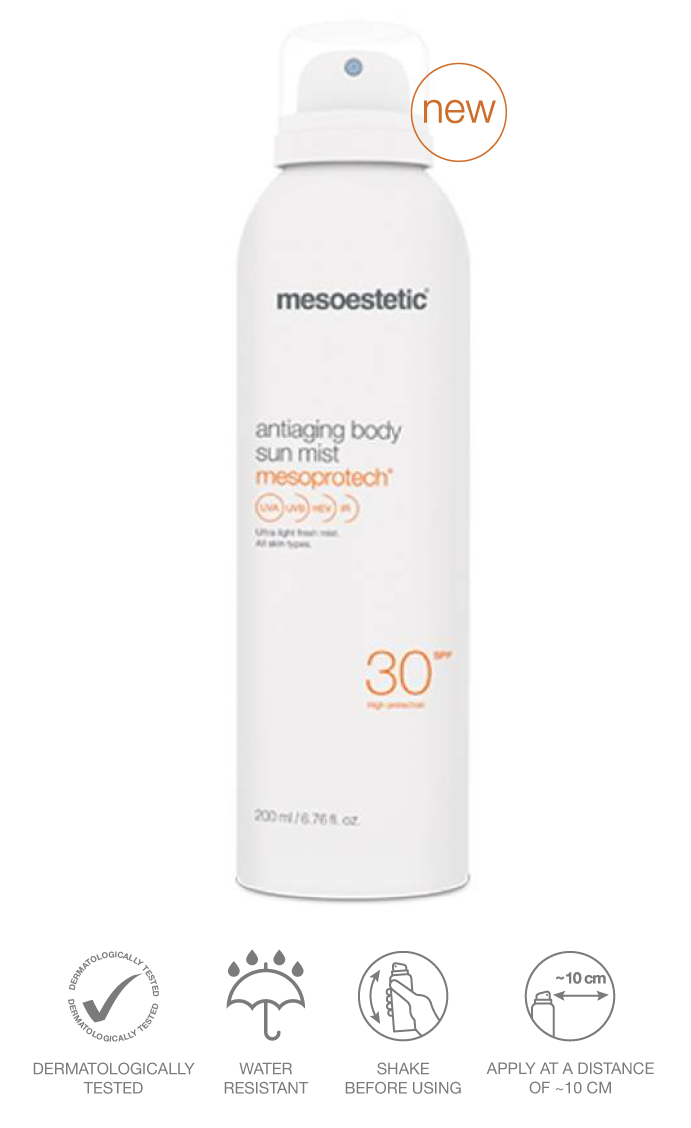 mesoprotrech® antiaging body sun mists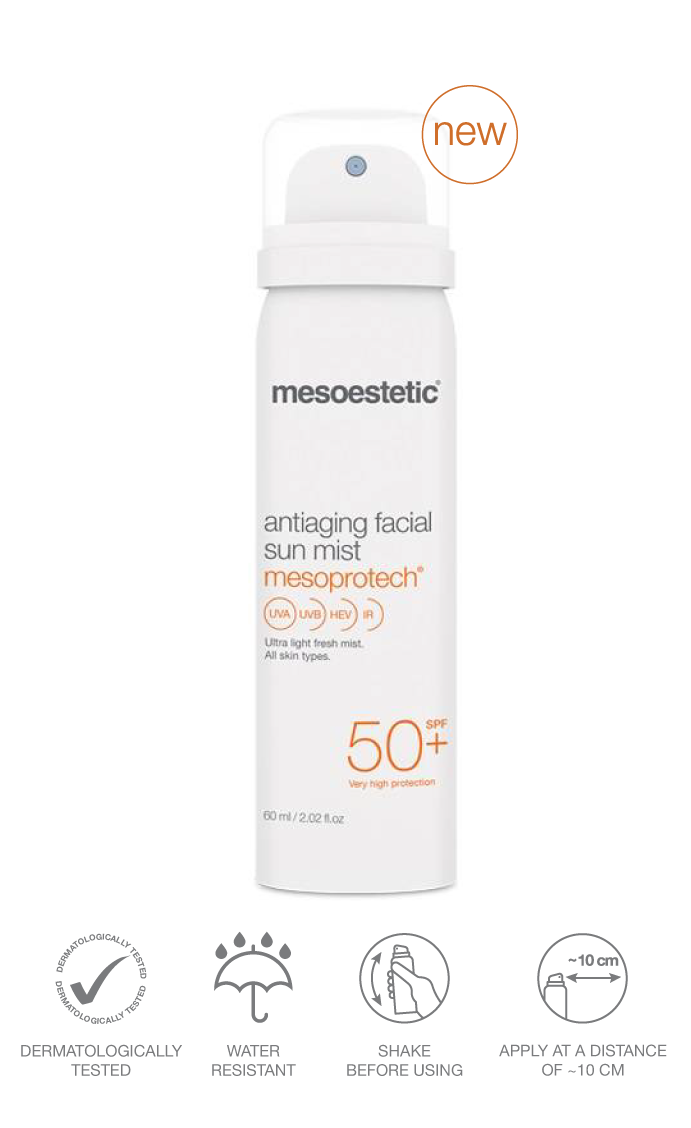 mesoprotrech® antiaging
facial sun mists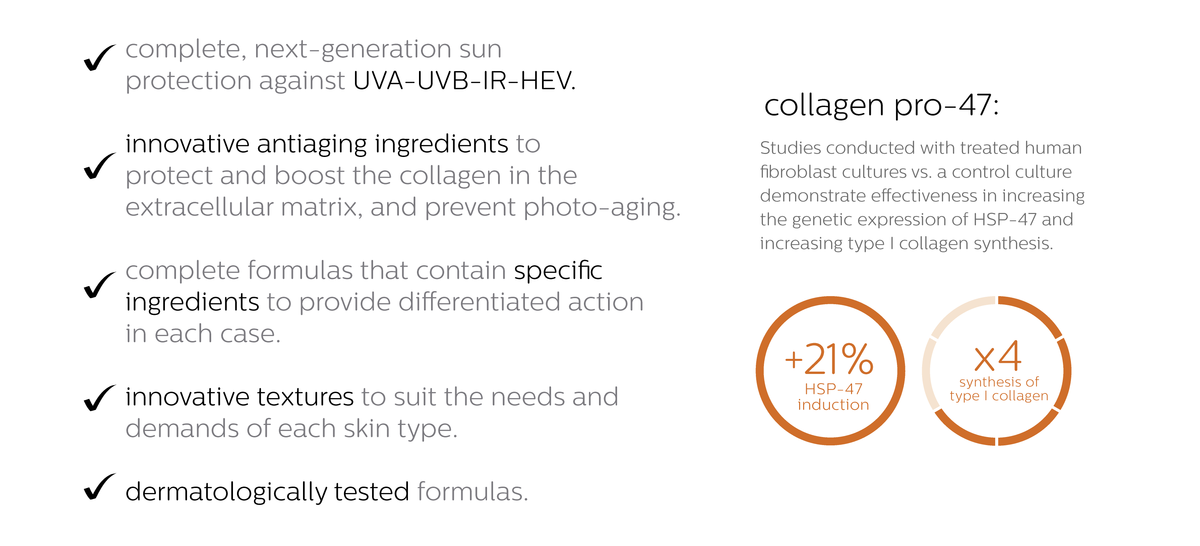 MAXIMIZE YOUR PATIENT'S PROTECTION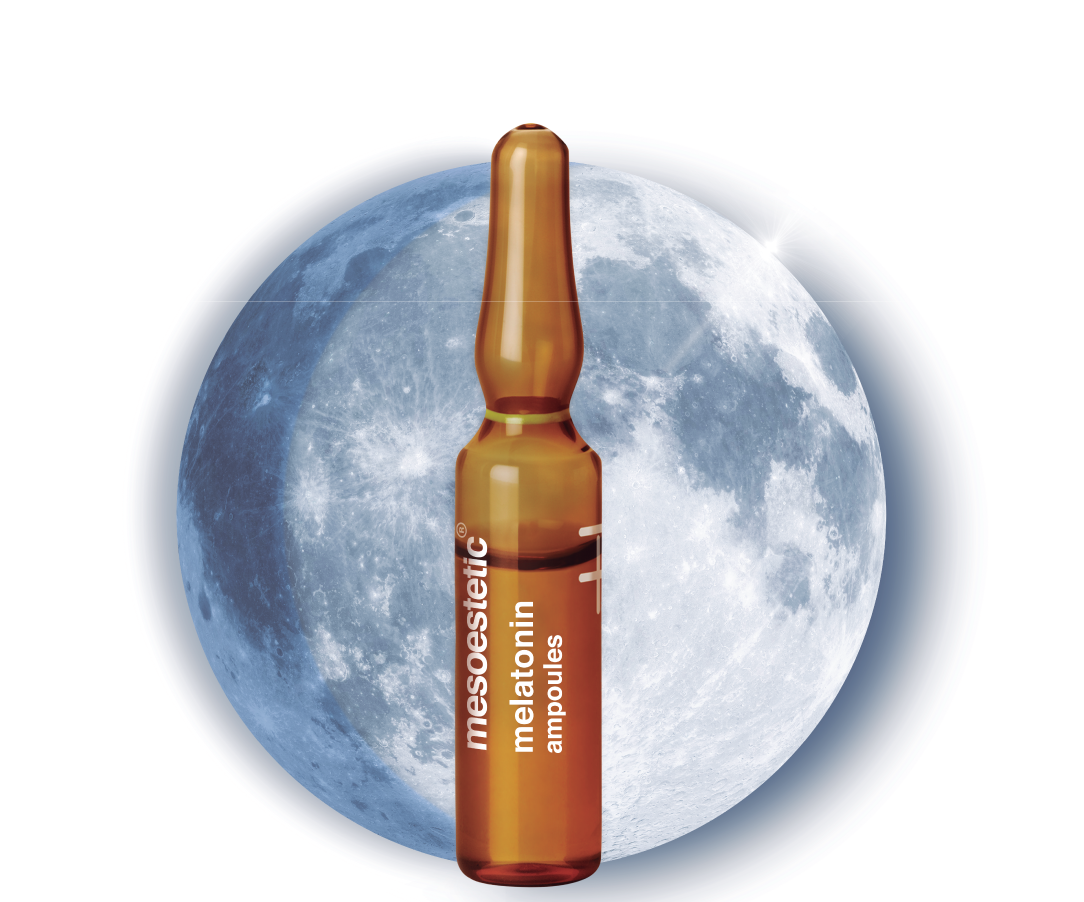 night regenerating antiaging solution. the pack includes 10 ampoules.
melatonin ampoules - buy 6 get 2 free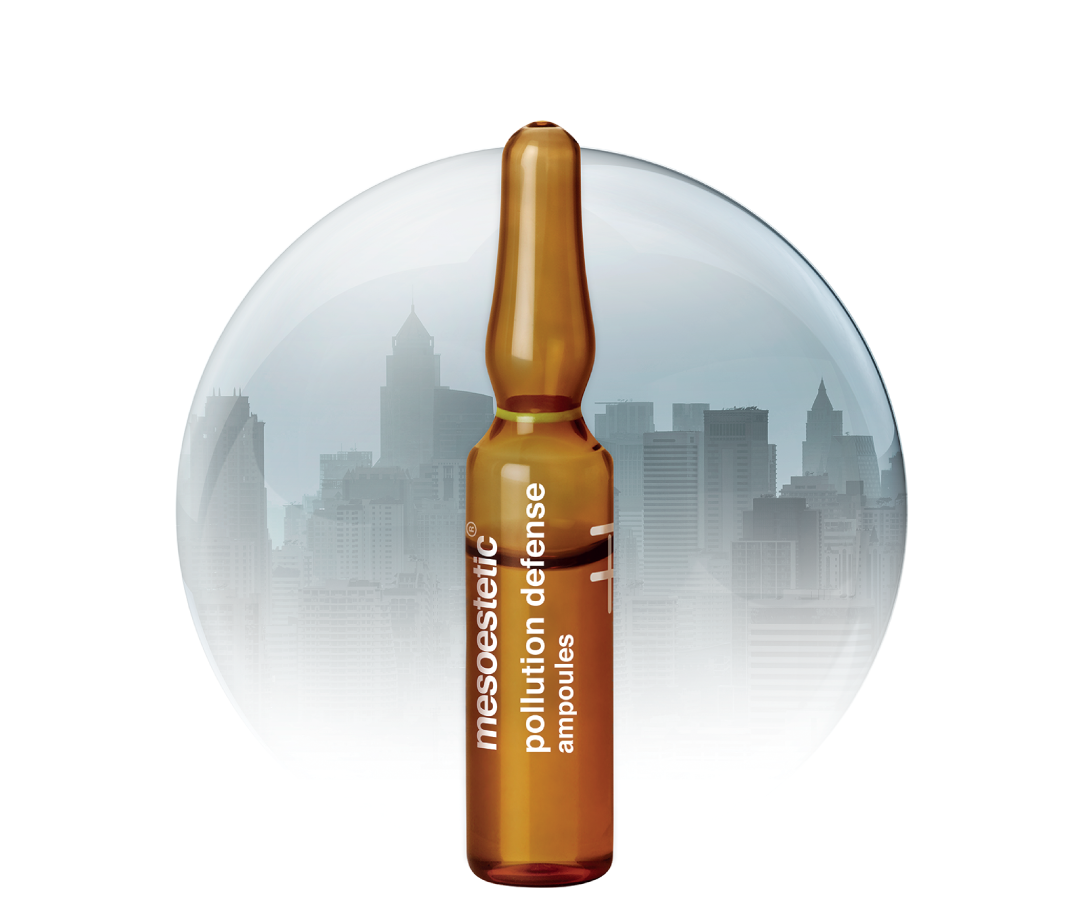 PROMO pollution defense ampoules
intensive ampoules with a protective antioxidant and anti-pollution action.
pollution defense ampoules - buy 6 get 2 free